VMDF Certification Course
The VMDF Certificate Course has been folded into the CM Curriculum.
The Virtual Modeling for Digital Fabrication course aims to give students a deeper understanding of modeling for digital fabrication. Modeling concepts specifically for digital fabrication are the basis for this course as this type of fabrication requires concepts that differ from other types of modeling. Using Trimble SketchUp and Trimble Scan Essentials students will model a historic building.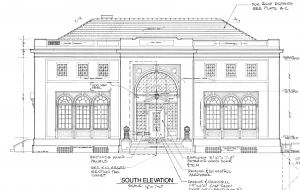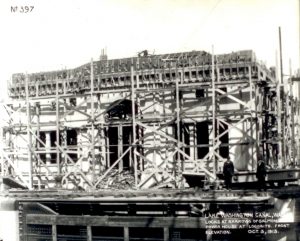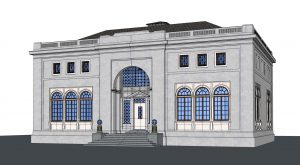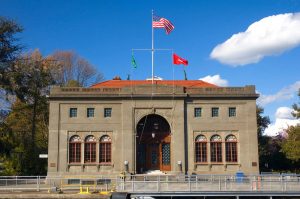 About the Course
Can I get Financial Aid
*We are not able to offer financial aid.
The VDFM Certificate course is a self-sustaining program delivered through the Center for Education and Research in Construction and does NOT have a connection to the University of Washington's matriculated programs, as such this course does NOT qualify for university credit.  For university credit and support for international students, the UW offers an online Master's program.
Who Should Take This Course?
Technology Requirement
Course Agenda & Logistics
Frequently Asked Questions
About UW's Center for Education and Research in Education (CERC)
CERC is a locus of research, scholarship, and discovery in the UW's Department of Construction Management and allied disciplines of architecture, engineering, and real estate.  Focusing on people and practices for the dynamic and innovative construction industry, CERC develops new concepts and contemporary solutions while improving methodologies for design, construction, and operations.  CERC's labs are focused on Safety and Health, Project Delivery and Management, Virtual Design and Construction, Infrastructure Development, and Sustainable Built Environments. 
The Faculty of CERC are not only experts in their field, they are researchers in a wide array of topics but also lead the discipline in translating that expertise into excellent construction education practices and pedagogy to train tomorrow's construction professionals.
About Turner Construction Co. 
Turner is a North America-based, international construction services company leading in diverse market segments. The company has earned recognition for undertaking large, complex projects, fostering BIM, innovation, sustainability, embracing emerging technologies, and making a difference for its clients, employees, and community.
With 10,000 employees, the company completes $14 billion of construction on 1,500 projects each year. Turner offers clients the accessibility and support of a local firm with the stability and resources of a multi-national organization.
Turner Construction is recognized as ENRs Top General Contractor.
The UW-Turner Certificate in Digital Fabrication is principally taught by Josh Lohr of Turner Construction and Renzo di Furia of RDF Consulting.