NFCC '19:  A LOOK BACK

---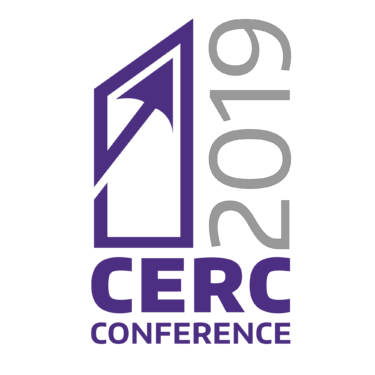 On March 21, 2019, more than 160 members of the construction industry, government, and students of the University of Washington attended and spoke at the 2019 New Frontiers in Construction Conference (NFCC).  This conference took place at the Center for Education and Research in Construction's (CERC) facilities at Sand Point in Magnuson Park, Seattle, WA.  The main goal of this conference was to further bridge the gap between the activities of the University – education and research- and the construction industry of the Greater Seattle Area.  The UW is at the forefront of construction research in the area and they are continuously improving upon their methods and learning what they can do to help the industry with issues they are currently facing or expect to face in the near future.  Alternately, this conference serves as a learning opportunity for the people of the construction industry.  Giving firms of all concentrations a firsthand look at what University research programs are focusing on, allowing them to take this information and use it to help further their success in the industry.
This daylong event was broken up into panel discussions, breakout sessions, and poster presentations from undergrad CM students and graduate students from the Civil Engineering Program.  Panel sessions focused on cross-disciplinary collaboration in built environments practice and the "go-to" project delivery methods of some of the largest project owners in the Seattle area. Breakout sessions introduced topics such as construction education and training, lean construction, energy and sustainability, safety and health and more.
NFCC '19 launched with opening remarks from Professor Renée Cheng, the Dean of the UW College of Built Environments.  In this introduction, she shared some of the results of her most recent research which seamlessly tied into the themes of both the upcoming panel session and the conference.  Dean Cheng shared that diversity does not necessarily lead to high performance or output from a project team.  A highly diverse team that is poorly managed will often times produce less than ideal work and show less than ideal performance levels.  On the other hand, a highly diverse team that is well managed and collaborates with one another will lead to higher levels of performance.  In short, diversity, equity, and inclusion are qualities that matter, so we must make an effort to maximize these qualities to maximize performance.  Mutual trust and respect, aligned goals, and accountability between members of a project team is the formula for success and will allow project teams to reach their full potential.
What you missed:
⇒   More than 160 participants at this year's event
⇒   All 5 of the departments within the College were represented
⇒   33 speakers and panelists
⇒   Two great panel discussions
⇒⇒     Prof. Renée Cheng, Dean of the UW College of Built Environments opened this year's conference with a focus on cross-disciplinary collaboration across our industry.  Her opening remarks took us straight into a plenary session on that very subject.  The premise:  The greatest benefits from interdisciplinary work in practice comes when each discipline contributes something (expertise, ways of thinking, approach, method, resource, etc.) that is relatively unique to make the team and project better, more innovative, more resilient, safer and healthier.  At the same time, the differences between the conventions and culture of each area can make it challenging to communicate and come to an agreement.
Each panelist shared stories that illustrated the benefits and challenges of interdisciplinary practice, and discussion amongst the panel and response to audience questions followed.
⇒⇒     Dean Emeritus, Prof. John Schaufelberger facilitated a panel discussion on Project Procurement: Best Practices, Challenges & Lessons Learned.  This panel was comprised of Owners from around the area and featured Janice Zahn, Assistant Director of Engineering / Director of Construction Management, Port of Seattle; Mike Bell, Executive Project Director, Sound Transit; Keith Donovan, Real Estate & Facilities Director, Microsoft; Steve Tatge, Executive Director, Project Delivery Group, UW Facilities; and Robert Cowan, Director of Facilities, Fred Hutch.
After the morning session, we broke out into focused groups.  An archive of the NFCC '19 sessions will soon be available.  If you could not join us this year or you couldn't make it to a certain session while you were here, catch up on what you missed.  Select the session you are interested in to see more.